Today's announcement in her home country Malaysia that Nicol David is bringing to a close her illustrious playing career in squash signals the end of a unique era in the sport.
Since making her debut on the international stage in 1996 when she won the British Junior U14 Open title as a 12-year-old, this formidable woman from Penang has blazed a phenomenal trail through the sport, creating record after record. Now 35, David became the first player to win two world junior titles in 2001 before going on to accumulate a record eight senior individual world titles amongst a total of 81 PSA World Tour titles from 102 final appearances.
In 2015, David established a record 109-month unbroken run as world No.1 – and in Malaysia she is recognised as the country's most successful Asian Games athlete with 7 gold medals (5 individual and 2 in team championships) in the quadrennial event.
David was inducted into the World Squash Federation 'Hall of Fame' in 2011.
In the statement issued in Malaysia today, David said: "After more than 20 years playing squash for Malaysia, competing on the professional tour and achieving the utmost best from my career being the only Malaysian athlete to achieve these accolades and to be recognised as the greatest female squash athlete of all time by my peers, I can proudly say that I am ready and happy to announce my retirement at the end of this seasonal tour.
"This is a moment that every athlete must go through – to explore fully on what more there is in store for them. I am now at this point in my life, ready to take on more beyond the pro tour.
"This decision has been thought through for quite some time and I do know this is my last season. My mind and body have battled it out to stay at the very top of my game for such a long time that I feel that I only have this last big push left for the final season to give it all I have before I enter the next phase of my life.
"I love squash with all my heart, and it will always play an important role in my life. Which is why I would like to give back in three ways:
"1. To Squash by joining PSA (Professional Squash Association) to work with them closely to raise the awareness of our sport globally and to build a support team for our professional squash athletes as they continue to raise the bar on tour.
"2. To Malaysia's younger generation through the Nicol David Foundation which seeks to empower girls through sport to reach their full potential. This will be refined fully in a strategic partnership with PwC to create the best structure and programme moving forward to have more girls playing sport, improve their study skills and soft skills too.
"3. To the People in Malaysia, I will be sharing my story, 'Nurturing Belief', through a series of talks and writings.
"This is just the initial start of more exciting things planned and I cannot wait to venture into this next phase with all of you after my squash on tour.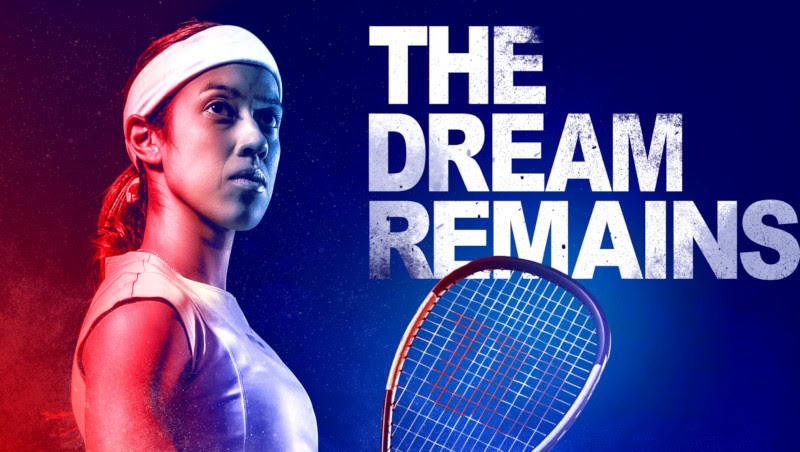 "Throughout these next few months till the end of the seasonal tour in June, I will be sharing through my 'The Dream Remains' campaign, everything that my life in squash has given me.
"I would like to enjoy my last few tournaments together with everyone through this campaign in the hopes of giving all a chance to have their own dreams to go forth the way I plan to keep striving for."
Andrew Shelley, CEO of the World Squash Federation, said: "Nicol's playing record speaks for itself. She had already become a legend several years ago. Her results have been very special, but so is she.
"I can well remember trying to manoeuvre the winner and runner up of the British Junior Open under 14 event in 1997 into standing and smiling for a presentation photograph. The winner was Nicol, the runner up Omneya (Abdel Kawy) – and yes, at that time the girls hadn't got to grips with smiling!
"Since then Nicol has not only developed a smile, but grew from girl into woman with such a warm and winning personality that has marked her as special both on and off court.
"It has been a privilege of mine to have watched her blossom in both respects. Running the Women's Tour during so many years of her success, like everybody else I saw her wonderful athleticism so well-honed by Liz Irving, her drive to succeed, but also her humility. Her opponents have always been respected, those who have helped or simply supported her received sincere thanks, never a hint of diva, dealing with defeat, …. and always that smile.
"More than this, she would always give of herself. 'No' was such a hard word for her. From the Women's Tour perspective, the burden of interviews was accepted with good grace. More than that, from 2002 onwards, Nicol would always say yes to the onerous WISPA Promotional Tours and latterly the WSF Ambassadors Programme (above image showing David with youngsters during the Malawi visit in 2012) whenever she could. And how the players and organisers from the 'young' squash countries loved her!
"All this followed the 19-year-old realising that in order to achieve her potential she had to move to Europe, leave her family and friends, and make her way on her own. She succeeded as we know – another accolade.
"For so many years as world number one, Nicol 'carried' the Tour. She was the face of it – and Malaysian sport too. She was the Ambassador. She was being pulled this way and that. She graciously dealt with it all.
"One can have no doubt that her next life phase will be a great success, with her drive and captivating style. She says that the dream remains, so not only has squash had a wonderful career to watch, but thankfully we know that Nicol will continue giving of herself in many ways in the future.
"Nicol, you are awesome, and will always continue to be!"