At the PSA (Professional Squash Association) AGM held in Manchester during the PSA World Championships, World Squash Federation Vice-President Pablo Serna was elected to the PSA Board, becoming the first person to serve both bodies concurrently.
The election of Serna, President of the Colombian Squash Federation, illustrates the very close and strong partnership between WSF, the International Federation for squash, and PSA who are responsible for the administration of both men's and women's professional squash around the world.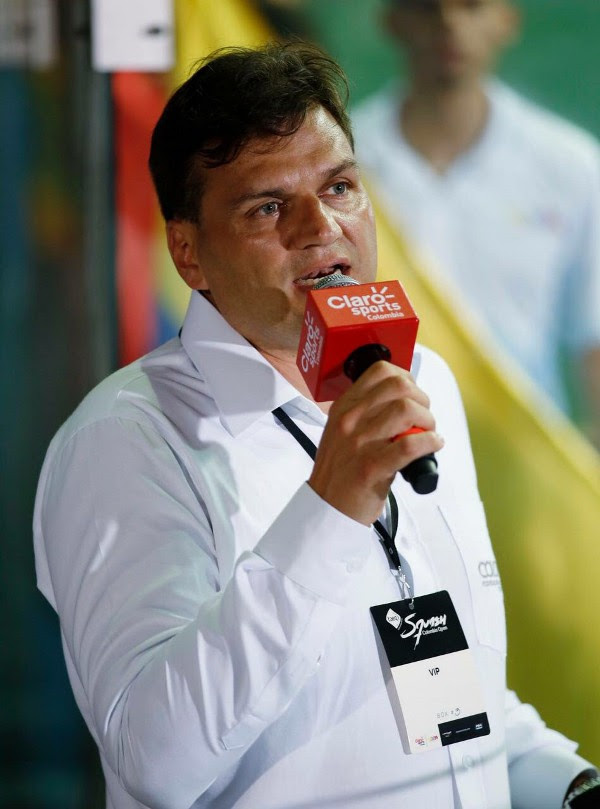 "I feel honoured and very happy that, after our member nations recognised my willingness and passion to work for squash by electing me as a WSF Vice President a year ago, now professional players have done so as well. This gives me a great opportunity to continue working for the best of this sport, for which I have devoted everything I can in the past 30 years," commented an elated Serna (pictured above).
WSF President Jacques Fontaine was equally delighted: "Pablo is a great asset to the WSF Board and I am totally certain that he can provide the strongest link with PSA following his election. I am delighted for him, PSA, WSF and our whole sport.
"I had two key desires that impelled me to stand for the Presidency – a full partnership with PSA, and to work towards squash achieving a place on the Olympic Games programme in 2024. Our relationship with PSA is in place and will be strengthened further with Pablo linking us, and his energy and knowledge for the Olympic bid has already helped me greatly."
Serna, who is one year into his first four-year term as a WSF Vice President, has been elected for a minimum term of two years by PSA.